From July 14th to 15th, SESE successfully held the 2022 Outstanding Undergraduate Summer Camp. More than 120 students participated in this activity online. Through the introduction, the campus tour, and the face-to-face communication with research teams, the students not only got a comprehensive understanding of SJTU and SESE but also gained precious friendships in the process.
At the opening ceremony, Secretary Weiwei Hu extended a warm welcome to all students. She encouraged the students to actively devote themselves to the ecology and environmental protection of the motherland and welcomed them to choose SJTU and SESE. Dean Yong Geng and Vice Dean Ping Liu made relevant introductions respectively.
Afterward, the students watched the introduction video of SESE together.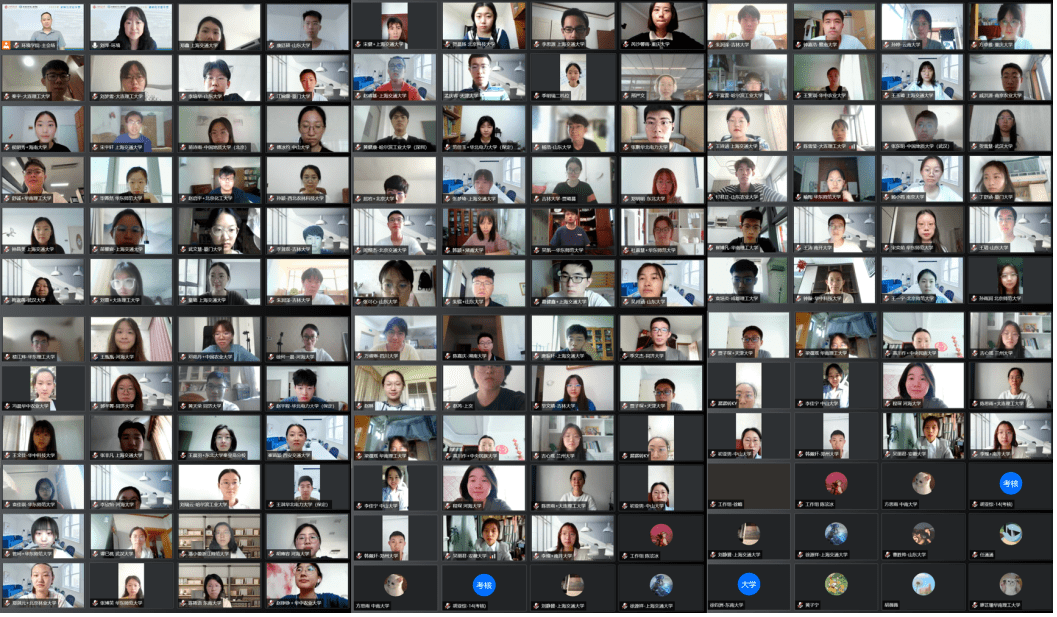 In the afternoon, representatives of each research team introduced the research direction, research progress, and team activities in detail to the students.

On July 15, the comprehensive interview and assessment were held simultaneously in each online conference room.
In the student self-communication session, Mufan Zhuang, Weizhen Xue, and Jingsheng Wang, three student representatives from SESE, shared their study experience during the postgraduate period, and carefully answered the questions raised by the participating students. The atmosphere of communication was warm.

At the closing ceremony, Ping Liu congratulated the successful holding of the summer camp and fully affirmed the excellent performance of the campers. She said that SESE welcomes all students to choose SJTU to continue their postgraduate studies in the future. She hoped that everyone will be able to take up their responsibility after the summer camp and contribute to the cause of "green water and green mountains" in the motherland!